Highlights
The Medicaid Care Management Quality Updates
The Medicaid Care Management (MCM) quality updates is a MCM program outcomes focused series of presentations facilitated by the Bureau of Quality Assurance and Improvement (QAI), with various guest presenters including Managed Care Organizations or the External Quality Review Organization. Current schedule is available in the Standard Reports section of this website.
Find Out More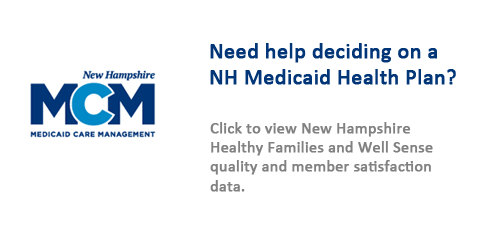 Member Enrollment Guide to the Quality of NH Medicaid Plans
Choosing the managed care plan that works best for you and your family is important. One thing to think about before you decide is how well the different plans perform. This brief report shows how Medicaid managed care plans compare using a few of the quality measures collected by the Department of Health and Human Services.
Find Out More