Highlights
The Medicaid Care Management Quarterly Quality Updates
The Medicaid Care Management (MCM) quality updates is a MCM program outcomes focused series of presentations. Each quarter a meeting is facilitated by the Office of Quality Assurance and Improvement (QAI), with various guest presenters including Managed Care Organizations or the External Quality Review Organization to review reports and answer questions. Current schedule is available in the Standard Reports section of this website.
Find Out More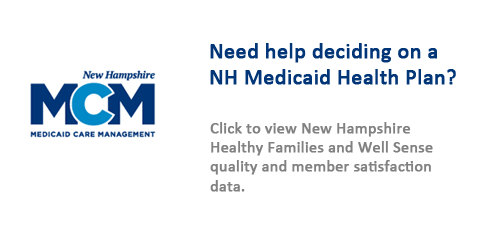 NH Health Plan Quality Ratings
The National Committee for Quality Assurance (NCQA) rates the performance of over 1,000 health insurance plans, including New Hampshire Healthy Families and Well Sense, the two NH Medicaid plans. New Hampshire Healthy Families and Well Sense are compared to each other in many key performance areas.
Find Out More